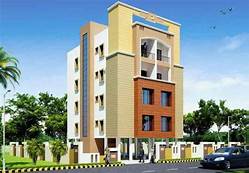 While Orissa was impacted by Covid19 regarding its growth in the real estate market, it is slowly showing major improvements. It is famous for its minerals, art, culture, and beautiful landscapes.
Hence, you may guess the next scope in this decade.
The top-level investors and realtors have shown their key prospects in cracking many deals. With the greater enhancement of business & corporate services, educational courses, people are enjoying their higher edge at Bhubaneshwar.
Why is Orissa an Emerging Option for Real Estate?
Bhubaneshwar has the potential to attract more buyers and investors via its modern infrastructure and availability of raw materials.
This sector is booming with new heights as per the virtue of some projects there. Many outstanding options indulge both commercial and residential properties. Major brokers have shown their skills in satisfying hundreds of clients and maximum possible leverages via ROI.
If we consider the detailed and advanced analysis for the Real Estate Company in Orissa, we will have a brief overview of its segments. It includesits advantages, limitations, and multiple challenges.
Some of the best groups of real estate provide the opportunity to produce retailing properties, industrial buildings, multifamily dwellings, and offices. Even if you go for higher inflation, economic rates, and house clearances, Bhubaneshwar is still a better finding from many real estate giants in India. Hence, you as a buyer may show your concern over plots or flats in Orissa.
Advantages of Investing in Orissa Real Estate Properties for Your Economic Growth:
Having the considerations of lower returns of the banks and other volatilities, you may conclude your thinking towards prominent and futuristic thinking.
Some of the key players have produced bigger industries with their top valuations and assets. You may consult with nearby brokers or agents to assess your risk profile and slowly move ahead with the market position.
For your financial analysis, you may lock the option to buy some apartments or flats there to get a return higher than 10% as well. Future intrinsic profit is way ahead to backup the plan as well.The net income multiplier is also 4 to 5 as per the type of property and future valuations.
Some real market leaders have done an excellent job to uplift the past state of Orissa. It is currently holding its dominance and deserving position in the real estate and commercial market.
Many new IT companies and other businesses are having a prolific performance by setting up new industries here. It offers many properties to ease the leasing and renting of properties as well.
You may look for business plots in the road front area and housing projects in nearby places as well to get into the Orissa properties. Get a piece of brief information about top builders and companies dealing with all real estate considerations.
Hence, you may take your decision and hold your investment for a few years. The full-fledged professional teams are giving proficient services for many years.
In this decade, it is looking to achieve something big by any means.