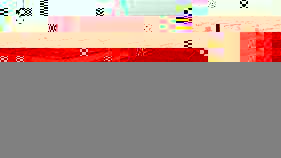 Rageilunda town is located in Gopalpur Tehsil of the Ganjam district in the state of Odisha. It is situated 15km away from the sub-district headquarter in Gopalpur and 18km from the district headquarter in Chatrapur. The code of Rageilunda town is 412616. The topographical area is 93 hectares. There are about 479 houses built in Rangeilunda. It is located close to the Bay of Bengal. Brahmapur is the nearest town to this place which is approximately 12km away.
Climate in Rajeilunda:
Rajeilunda town has a tropical climate. The summer season is much Rainer than the winter season. The minimum amount of rainfall occurs in January. The average rainfall for this month is 14mm. The greatest amount of precipitation occurs in July with an average of 279mm. The temperature is highest on average in the month of May around 31 degrees Celcius. The lowest temperature occurs in January at around 21 degrees Celcius.
Population of Rajeilunda:
Rajeilunda town has around 479 families residing. The population of this town is 2602 with males 1412 and females 1190. The Average population of children ages ranging between 0=6 is 184.
Transport of Rajeilunda:
The nearest is the city to this town is Brahmapur city. This city is connected with national highways NH-16, NH-59, NH-516 and state highways 17, 22 which connects to almost all other cities and towns in Odisha including Rajeilunda. Three mode auto taxis are the most important mode of transportation in this town. Online" C Cab" taxi services are also accessible.
Brahmapur Railway Station is the major railway station in Odisha and India. It is connected with two major stations Howrah and Chennai. It is located at the middle of the city. The nearest commercial airport from Rajeilunda is Biju Patnaik International Airport.
Famous Tourist Attraction in the District of Ganjam:
• Niramljhar: This place is one of the major tourist attraction places. This is named after Niramaljhar which means pure water sanctified by a personal stream is channelised to different ponds. This place is embellished with sculptures, arbours, idols and other carryings.
• Hamura Tamara: A sweet water lake close to National Highway No 5. is the beautiful Tampara Lake, Tampara Lake offer a great pathway for water sports. One person can comfortably stroll through vast stretches of a cashew plantation along the shore.
• Narayani Devi temple: The scenic splendour of Narayani on the course of the celebrated Vallery Mountain is a popular place. It is a romantic scene with a perennial spring and green mango groves that attract a good number of visitors every day. The holy temple of Goddess Narayani (Durga) with six hands is a great attraction for the devotees and picnickers
Real Estate dealers:
Brahmapur Properties Consultancy and services is a well-known name in the real estate space of Odisha who has a property for sale in Rajeilunda Gangnam. This firm was first founded by Mr Manoranjan Nayak in Behrampur. His main aim was to simplify all operations related to the real estate sector in Odisha. They are currently dealing in buying and selling residential plots in and around Berhampur. They have a full-fledged team of professional and talented employees who serve their clients accordingly and also ensure that no client faces the slightest inconvenience after turning to them.